When people think of pickup trucks, one of the first things that often comes to mind is "power." A good truck can be made or broken by its ability to deliver under-the-hood muscle and high performance.
There's more to a good modern truck, however than performance chops alone. When today's drivers get behind the wheel of a new truck, they expect to find a vehicle with options to tackle all of their needs.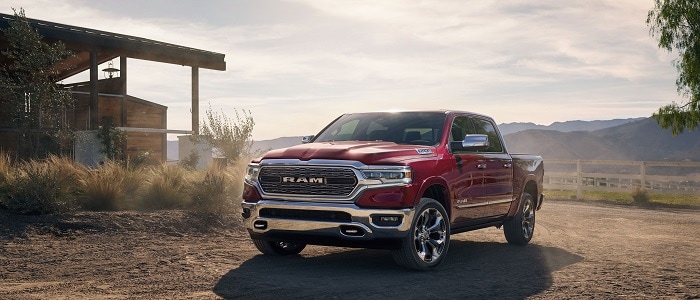 The Ram 1500's Award-Winning Family-Friendly Design
If you're looking for a truck that understands this, we'd recommend taking the 2019 Ram 1500 for a test drive. The recipient of a major overhaul, the 2019 truck is built to deliver everything from premium performance to family-friendly cabins perfect for every day.
The Ram 1500 delivers so well on the family front, in fact, that the Greater Atlanta Automotive Media Association chose awarded it top honors at its annual Family Car Challenge event. Competing against a wide range of diverse competitors, the Ram 1500 was awarded the Best Family Car award.
"Our members were impressed with Ram 1500's combination of technology, functionality, drivability and family-friendly features," commented GAAMA president Daryl Killian. "It's only fitting that the all-new 2019 Ram 1500 won our top overall award given how the 2019 Ram 1500 is loaded with well-thought-out features that are important to families: segment-leading fuel efficiency, impressive ride quality, clever storage solutions and a comprehensive infotainment system."
With seating for up to six, the Ram 1500 also delivers a wealth of valuable features aimed at improving your time on the road. It also, of course, provides powertrain options designed to deliver high performance. When you hit the road in a Ram 1500 with a 5.7-liter V8 under the hood, you'll have up to 395 horsepower with 410 pounds-feet at your disposal.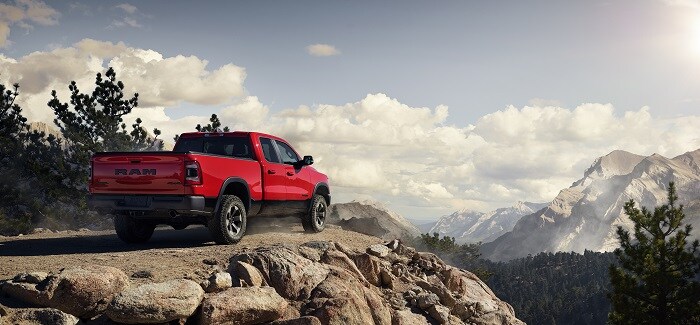 Come and Find the Right Ram 1500 Model for You
Would you like to learn more about the 2019 Ram 1500? Contact the sales team at Feeny Chrysler Dodge Jeep Ram. The new inventory at our dealership in Midland, MI has a wealth of new Ram options that might have just what you're looking for.